The Roxy Fitness Challenge
This entry was posted on July 27, 2016 by BRG Blogger.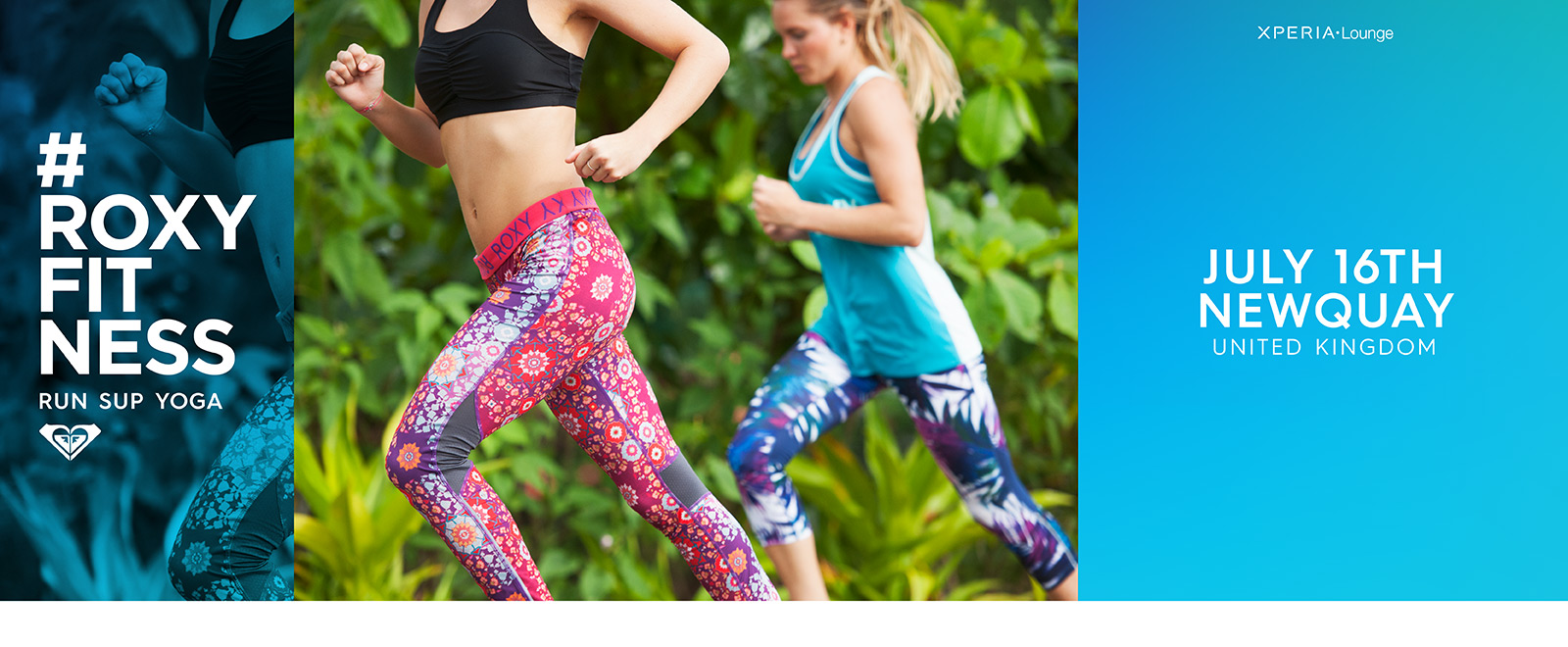 Yoga and surfing go hand in hand and with paddleboard becoming evermore popular, yoga and paddleboarding go hand in hand too!  The 16th July saw Roxy and a fair few yoga, paddleboarding and running enthusiasts descend on Fistral Beach for the Roxy Fitness Challenge.
We caught up with Oceansportgirls instagram follower Agne who attended the event to see just why she took part and the benefits gained from being involved in such sports
What made you want to take part in the event?
There is something thrilling about the start of something new. It challenges the mind! The Roxy Fitness Challenge event is all about uniting girls across the globe and celebrating living an active lifestyle. It means all ages and fitness abilities souls are speaking one physical language. It creates a magical atmosphere, inspires physically, emotionally and I wanted to be a part of it. Trust me, its remarkable ;)
Do you take part in Yoga, Running, or Paddleboarding and if so why?
All people are different and that is amazing, it makes us unique and special. But I tend to fall into the "easily bored" category, so my physical routine consists of mixing up yoga, running, group exercises or long walks. I was lucky to have the opportunity to practice yoga with local teachers and founders.  I particularly enjoy outdoor yoga, being in such beautiful surroundings, it's like the sun, wind and sound of the ocean takes you to the only place where life exists at that present moment.
Running for me is "need to think" time, time when I can reflect on what has happened during the day and a time to let things go.  At the Roxy Fitness Challenge event, I took part in yoga and running. I'm impressed with paddleboarding but haven't tried myself yet. It's on my TO DO list!
What advice would you give to other women wanting to take part in Paddleboarding, Yoga or Running?

I think it's important to keep your mind stimulated, clear your mind and help you to see the bigger picture from a different perspective. A yoga mat is the safest place to succeed or fail, but you have to be open for that, open to falling and getting back up whether its physically or emotionally. Every woman should honor their bodies with these activities; all they have to do is show up and try their best. Grow and most important have fun!
We've even got some fab Roxy fitness bits in the shop and soon to be online! Ideal for running , yoga and even paddleboarding! Check back to the site.
Related Links: Roxy • Paddleboarding
This entry was posted in Events, Surf News, New Stuff and tagged Ocean Sports, Surfing, hove, Roxy Fitness Challenge, paddleboard, yoga, running, Newquay on July 27, 2016 by BRG Blogger. ← Previous Post Next Post →